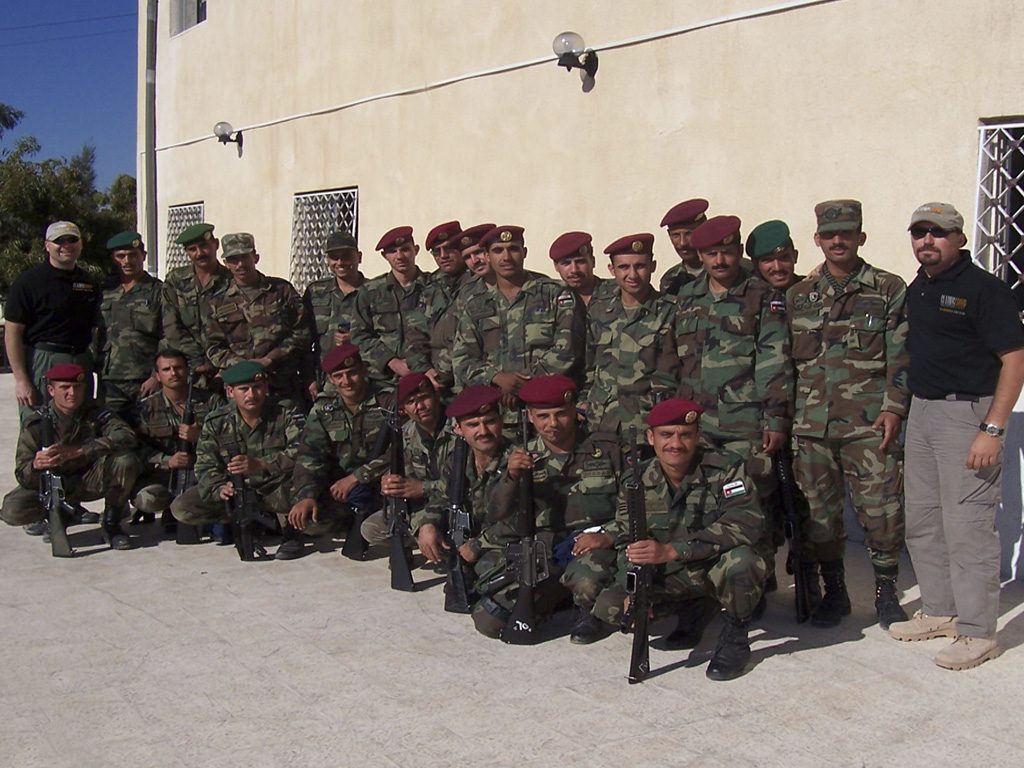 If you are looking for professional security courses, seminars, consulting or specific training for your unit, don't hesitate to contact us. With +20 years of international security and tactical training experience, we can deliver the best tailor-made option to better fit the needs of your organization.
Some units training in the past, includes:
New Orleans SWAT – USA
Spanish Air Force – Spain
Jordanian Special Forces – Jordan
Shreveport SWAT – USA
US Coast Guard – USA
Air Force – Dominican Republic
National Police – Dominican Republic
National Police – Haiti
Government Protection Unit – Haiti
Huesca Police Special Team – Spain
National Police – Venezuela
Madrid Local Police – Spain
GERI – Mexico
Can Brians Prison – Spain
Asaish – Kurdistan Regional Government / Iraq
Peshmerga – KRG / Iraq
GATE – Brazil
Twin Cities PD Protective Services – USA
All our Professional Security courses, fit international regulations about the use of force and Human Rights, the tactical training is fully compatible.
Some standard courses provided internationally
Tactical Operations
Hostage Rescue
CQB
VIP Protection / Executive Security / Close Protection
Krav Maga
Police Self-Defense
Covert Operations
Intelligence Analysis
Interrogation Techniques within Human Rights
Security Sector Reform / SSR
Tactical Shooting
Maritime Operations