Tony Scotti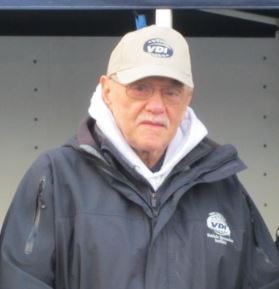 Tony es Ingeniero, experto en conducción deportiva y una de las mayores autoridades mundiales en manejo defensivo y evasivo de vehículos de seguridad, un referente para mi desde que lo conocía en el año 1996, si no me falla la memoria. 
En los años 70, diseñó los primeros curso de Conducción y Protección que le han llevado a capacitar profesionales en más de 30 países y 5 continentes. En la actualidad dirige su escuela de condución Vehicle Dynamics Institute y la International Security Driver Association, pueden conocer más haciendo click aquí.
Entre su selecta clientela, destacan la familias reales de Kuwait y Jordania, el Servicio Secreto de USA, Fuerzas Especiales de Estados Unidos, Departamento de Asuntos Exteriores de Canadá y muchas compañías miembros del Fortune 500.
En su vertiente de ingeniero y consultor, Tony Scotti ayudó a la empresa Mercedes-Benz en la introducción de su famoso Sedán Blindado  (Guard Car) en los EEUU y otros mercados internacionales.
Es autor de tres libros sobre seguridad y conducción, su libro  Professional Driving Techniques, está en su cuarta edición actualmente. Mr. Scotti a pesar de estar retirado, supervisa personalmente los programas de formación del  VDI Instructor Development Program, una labor que ha llevado a esta escuela, sus programas e instructores, a ser reconocidos internacionalmente.
Es un placer y orgullo personal, contar con un líder en materia de seguridad como Tony Scotti, escribiendo en este blog y aportando su sabiduría y experiencia, gracias.
José Manuel Díaz-Caneja Greciano
A respected expert in Intelligence and Lt. Col. of the Spanish Army, has extensive experience on the field, including Afghanistan and the Balkans, ISAF COIN Instructor, member of the evaluation team of the EU Battle Group and Instructor of the Armed Forces Intelligence School. In the civilian sector, he holds a Master in Estrategic Studies and Internatonal Security, Master EEES from EU in Politics-Economy, Master in Global Security and Superior Studies in Security Management.  You can follow him on LinkedIn
Scott Morgan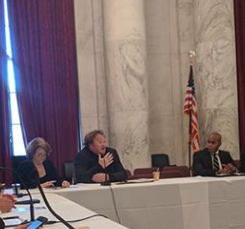 President of Red Eagle Enterprises, is an expert in African Intelligence and former US Marine, Scott is also Managing editor of Sub Saharian Wire, VP of Confused Eagle and few other positions, but mostly, is a great colleague with common friends in the US Intelligence Community. He fights against the prosecution of the Christians in Africa, also currently sit on the Roundtables for the Advocacy Network for Africa and the International Religious Freedom Caucus in Washington….  and has a wide network with foot-on-the-ground, providing real-time intel. You can follow him in LinkedIn  and also his interesting blog.