Tony Scotti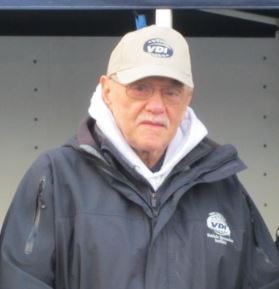 Tony is a good Engineer, expert in sportive driving and one of the most respect authorities in Security Driving over the world. He is a reference to me from the time we meet in 1996 if I'm correct. 
In the 70/s he designed the first Security and Protective Driving courses, teaching in more than 30 countries and 5 continents from that time. Nowadays is managing his school in the USA  Vehicle Dynamics Institute and have time for the International Security Driver Association, you can learn more making click here.
Some of his selected customers include the royal families of Kuwait and Jordan, de US Secret Service, US Special Forces, Foreign Affairs Department in Canada and several Fortune 500 companies.
In his engineer and consultant side, Tony Scotti was a key element for Mercedes-Benz in their efforts to introduce their famous Armored Sedan (Guard Car) in the USA y several other markets.
He is author of 3 security and driving books, including  Professional Driving Techniques, in the 4th edition actually, a manual highly recommended.
It's a pleasure and personal pride, to enjoy the knowledge of Tony Scotti in my Blog, a real leader and pioneer in his field.
José Manuel Díaz-Caneja Greciano
A respected expert in Intelligence and Lt. Col. of the Spanish Army, has extensive experience on the field, including Afghanistan and the Balkans, ISAF COIN Instructor, member of the evaluation team of the EU Battle Group and Instructor of the Armed Forces Intelligence School. In the civilian sector, he holds a Master in Estrategic Studies and Internatonal Security, Master EEES from EU in Politics-Economy, Master in Global Security and Superior Studies in Security Management.  You can follow him on LinkedIn
Scott Morgan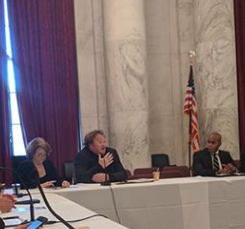 President of Red Eagle Enterprises, is an expert in African Intelligence and former US Marine, Scott is also Managing editor of Sub Saharian Wire, VP of Confused Eagle and few other positions, but mostly, is a great colleague with common friends in the US Intelligence Community. He fights against the prosecution of the Christians in Africa, also currently sit on the Roundtables for the Advocacy Network for Africa and the International Religious Freedom Caucus in Washington….  and has a wide network with foot-on-the-ground, providing real-time intel. You can follow him in LinkedIn  and also his interesting blog.